Quench Me: Carolyn B. Heller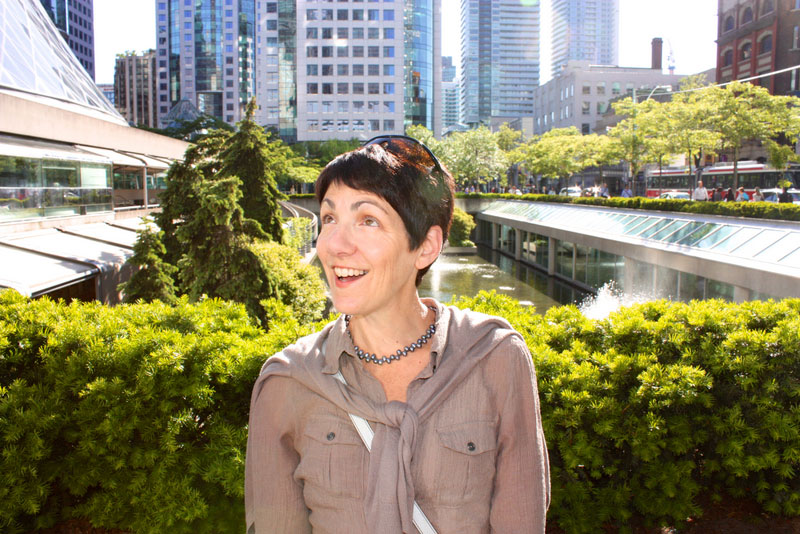 Carolyn B. Heller is a full-time freelance writer specializing in travel, food, and culture. She's written two books, Moon Handbooks: Ontario and Living Abroad in Canada, and contributed to more than 50 travel and restaurant guides for publishers including Fodor's, Lonely Planet, Moon, and Zagat/Google. She's a regular correspondent for the Forbes Travel Guide, Viator Travel, and Hotel-Scoop, and her articles have appeared in Boston Globe, Los Angeles Times, FamilyFun, Real Weddings, LonelyPlanet.com, and Perceptive Travel, among others. Carolyn blogs about Canadian travel, life, culture, and immigration issues at LivingAbroadinCanada.com, recently named one of Flight Network's Top 100 Canadian Travel blogs. Based in Vancouver, she's eaten her way across more than 40 countries on six continents. Follow her adventures on Twitter @CarolynBHeller.
How long have you been writing about your travel and food experiences?
I began writing about food and travel in the mid-1990s when we were living in the Boston area. I had been working in marketing for a small software company, where my job involved lots of writing, traveling, and eating out. I began to realize that while I didn't care much about the software business, I loved to travel, eat, and write.
What's your most memorable journey?
When my twin daughters were only three, we had the chance to spend six weeks traveling in Spain and Israel. We arranged homestays with other families at several points during our trip. The most memorable part was when we traveled to a tiny Druze village in the Golan Heights and spent the evening with two schoolteachers and their young son.
As we sat on the carpet over a simple dinner of salad, cheese, and pita bread, we asked Hana, who taught preschool, to tell us a story that she might recount to her students. "Do you know the tale of Red Leila?" she asked. We shook our heads.
As her husband translated, Hana told in Arabic of a young girl in a red cape who climbed the hills to bring a basket of bread and honey to her grandmother. Even our daughters recognized the story as a version of "Little Red Riding Hood!"
What changes in the travel- and food-writing industry have you seen?
Technology has completely transformed the industry. It makes me feel like a dinosaur to say it, but I started writing professionally before the Internet was widely used and e-mail was just getting popular. When you were trying to learn about a destination or a new food, you couldn't just Google it.
As a writer, though, one thing hasn't changed. You still have to tell a good story, whether you're writing for print or online publications. Thoughtful, insightful travel and food writing is more important than ever.
Of all the places you've eaten, where was your favourite and what did you eat?
Do I have to pick just one? I've made several trips to China, and I'm crazy about the variety of food that you find in different regions, particularly the simple dishes that you can eat on the street or in tiny local restaurants. One of my comfort foods is jiaozi, steamed dumplings filled with pork, cabbage, chives, or other vegetables, that you see all across the North. In Sichuan, one of my favorites was dou hua, soft tofu topped with pickled vegetables, roasted soy beans, fresh herbs, and a mixture of soy and fiery chili sauce; it's really refreshing when the humidity has you dripping.
What part of the world do you think has not been given the attention it deserves by writers?
While there are few destinations that haven't been covered extensively these days, I'd like to see more long-form or experiential travel articles that go beyond the "Top 10 Things to Do in …" pieces.