The Barisieur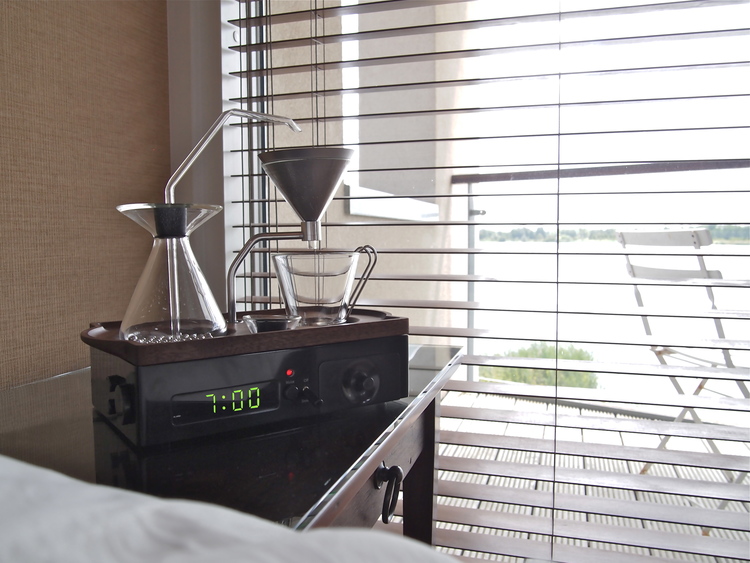 Technically, this product is still in development and not available for purchase, but we were so excited about it, we had to share.
Designed and developed by Joshua Renouf – a design graduate from Nottingham Trent University (in the UK) as his final project – the Barisieur is an alarm clock that brews a fresh cup of coffee. Yup, that's right…a fresh, hot cup of morning love!
Stainless steel ball bearings boil water through induction heating, brewing a cup of made to measure coffee or tea. The walnut and corian top is designed to be beautiful, functional and easy to clean and maintain.
Unique features include a customizable brewing time (5-30 minutes before the alarm), a sealed and cooled compartment for a vessel of milk or cream and drawers to store both coffee and sugar.
The designer also had evening ritual and relaxation in mind when creating the Barisieur. He believes that by encouraging the ritual of preparing your coffee or tea the night before, you signal your body and mind that it is time to unwind and relax. Living slow even when times are fast.
For more information, or to put your name on a waiting list, visit http://www.joshrenoufdesign.com/new-gallery-5/av7fqhie9y5ptdbxr9s4i8rb65irqo