Cheers to Girly Beer: Bro-Based Beer Culture Explained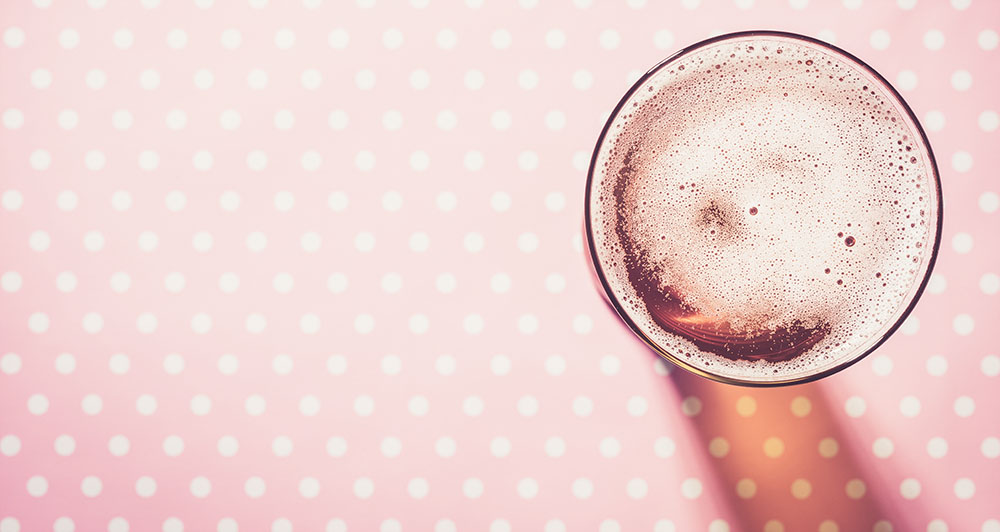 So, which beer will it be? A pint of the seasonal grapefruit blonde? Or the dark stout with notes of chocolate? It's hard to understand why, but such a seemingly simple decision can be daunting for female clientele. Go for grapefruit and it'll invite unsolicited taunting from male counterparts. Order the stout and receive nods of (negligible) approval, even hypothetical marriage proposals. Bar culture has somehow managed to separate beers into "good" and "girly" classes.
What is "girly beer"?
Say you opt for the grapefruit blonde. Girl, you've just ordered yourself a girly beer. These are typically defined by fruit flavours, a lighter colour and a lower alcohol content. Your taste buds have played you right into what social stereotypes expected you to order. Good beers, or masculine beers – think stouts, IPAs and some lagers – are darker, more bitter and richer.
It's typically women who fall into the girly beer trap, though. "Men don't have to deal with that. They have a free pass to enjoy the entire landscape," explains Helana Darwin, award-winning sociologist and PhD candidate. "Women have to weigh the risk of enjoying beer with the stigma that follows them around. They're under this stereotype threat that men aren't being exposed to."
Darwin's scholarly article, Omnivorous Masculinity: Gender Capital and Cultural Legitimacy in Craft Beer Culture, explores the perception of women in the craft beer arena. I spoke with her to get the scoop on gender stereotypes when it comes to different brews.
"Educating" women about beer
It's no coincidence that what people consider to be gateway beer is the same stuff that tends to get pushed onto women. Darwin explains that this mirrors a cultural assumption that women appreciate beer less legitimately than men do.
Lighter, sweeter brews may suit them best because they resemble cheat beverages, and not the real deal. The same holds true in coffee culture.
"All of this is ridiculous; coffee is not a flavour that's unfamiliar to us," Helana continues. "But bitter flavours are associated with people who are more legit in the scene." Who do you picture ordering a pumpkin spiced latte? An espresso?
Deciding what to order is a whole other issue. "Women take a little longer choosing a drink, but they aren't being looked at as beer snobs. Instead, this is interpreted as them not knowing what to get," Darwin clarifies. Gallant bartenders flock in to save parched damsels from the perils of selection by making unsought suggestions that, quite frankly, are oftentimes wrong.
This results in women often feeling the need to choose between getting a beer that makes them look like connoisseurs or running the risk of appearing to have an unsophisticated palate.
What's so complicated about ordering a beer? Nothing. Seriously. Get whatever you want. But grappling with stereotype threat can distract from enjoying it; women often risk playing into behaviours or having preferences that tie them to popular gender expectations. It sucks to feel pressured to order a room-temp Guinness to avoid mockery and gain social respect, when you're craving a chilled blonde apricot beer.
Remember: there are no good or bad choices in beer.
---
Read more about Helana Darwin's research on the impact of gender binary systems on her website.