Chips & Wine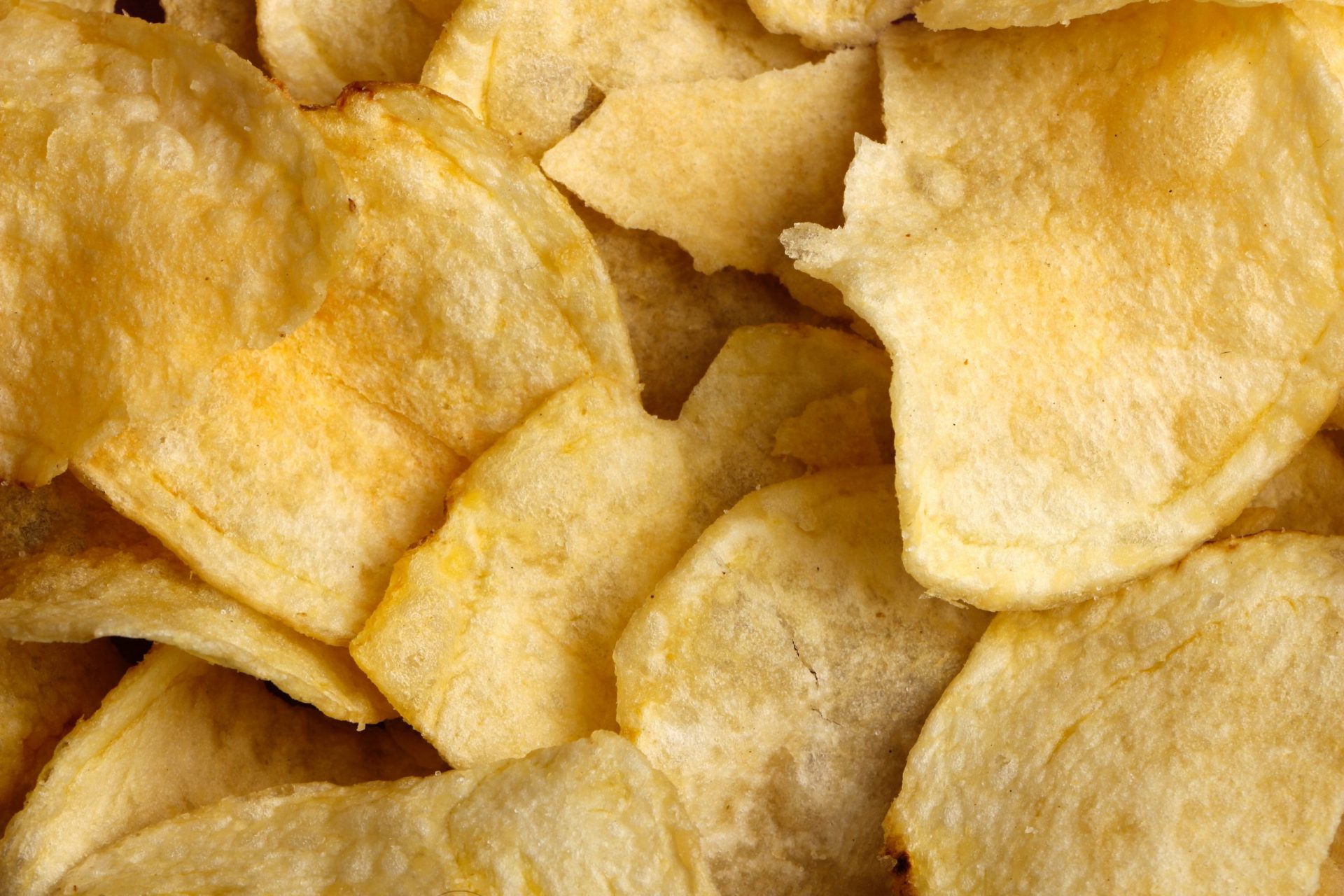 Pairing wine with potato chips (or any junk food, for that matter) is not new, but with National Potato Chip Day recently past (March 14th, 2021) and National Chip & Dip Day upon us (March 23rd, 2021), I decided to revisit some of my past pairings.
Wine is one of my passions and my profession, but chips are definitely one of my weaknesses. Resisting the urge to have chips in the house is a constant struggle as the presence of any variety of crispy, crunchy goodness on the premises signals clear and present danger and the imminent demise of the contents of the bag, box or cylinder in question.
I thank (and curse) those who established the national chip days for giving me an excuse to indulge (for strictly educational and professional reasons, of course). Whether it's ripple chips with sour cream and onion soup mix or handmade tortilla chips with homemade guacamole and salsa verde, there is a chip (and often dip) for everyone. What are your favourite chips? Wine pairings? Let us know.
Old Dutch Ripple Chips
Whether Prosecco, Cava or Champagne, sparkling wines pair well, in general, with foods that are fried and salty. If you order a glass of bubbles at a café in Italy, they will generally give you a small bowl of chips and peanuts to snack on. A great value bubble is the Emiliana Organic Sparkling Brut from Chile's Casablanca Valley. A lovely mid-priced option is the Ruggeri Valdobbiadene Prosecco Superiore Giall'Oro, Veneto Italy. And if you are looking for a splurge, the Laurent-Perrier Non-Vintage Brut Champagne will help make Tuesday night a little more special. Mix sour cream with a dried onion soup mix for a retro dip to liven up the chip party.
Pringles BBQ Chips
Smoky with a little bit of spice and tomato-y flavour, these chips work well with the De Angelis Rosso Piceno (Marche Italy) a blend of Sangiovese and Montepulciano that is smoky, meaty and juicy. The wine pairs well with barbecue, so why not BBQ chips.
Kettle Brands Salt & Fresh Ground Pepper Chips
Crunchy, salty and peppery, so a wine with a touch of pepperiness seems to fit. The Lake Sonoma Zinfandel from Dry Creek Valley California works well as did the Shannon Ridge High Elevation Zinfandel and the Jean-Paul Brun Beaujolais L'Ancien (Beaujolais France) with its juicy freshness, hints of black pepper and soft tannins.
Kettle Brands Jalapeño Chips
The chips have a penetrating amount of heat that continues to escalate the more you eat. Both the Tawse Sketches Riesling from the Niagara Peninsula in Ontario and the PhilippsMuehle Steilhang Riesling Halbtrocken are both bright, slightly off-dry with lifted acidity to balance. The touch of sweetness tames the heat of the chips and the acidity refreshes that palate, compelling you to take another taste (of both the chips and the wines). A mouth-watering combination.
Miss Vickie's Harvest Cheddar & Herbs Chips
The predominant flavours of these chips are…cheddar-ish and herby. The Jadot Chablis from Burgundy France with its crisp, juicy, minerally texture and length works exceptionally well.
Miss Vickie's Lime and Black Pepper Chips
Zesty citrus and peppery spiciness, the hint of lime in these chips brightens the flavours and lends itself to work really well with the Pearce-Predhomme Old Vine Wild Ferment Chenin Blanc and the Winery of Good Hope Bush Vine Chenin Blanc, both from Stellenbosch South Africa. The wines each possess clean, fresh, citrus and stone fruit with refreshing finishes, although the Pearce-Predhomme is a little more linear and has a bit more intensity.