Cory Vitiello of Harbord Room in Toronto, ON: Mav Chefs 2016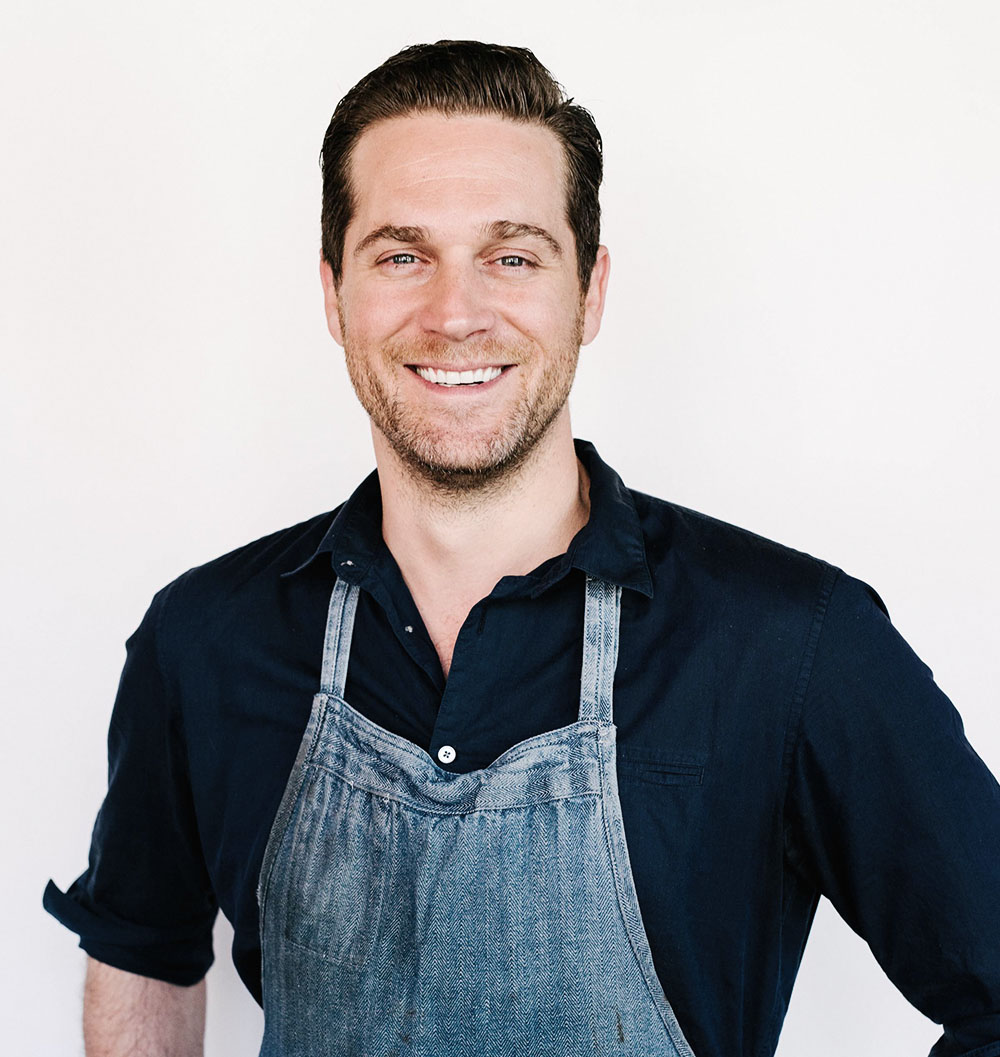 If there were ever a Maverick who was born to cook, it would be Chef Cory Vitiello. He began cooking commercially when he was 15 years old, running a catering company from his parents' house in Brantford, Ontario; he attended the Stratford Chefs School when he was 17 and apprenticed at Scaramouche Restaurant at 19. Today, he is a familiar face to foodies across the country — he has appeared on ETalk, Canada AM, Global, CityLine, Breakfast Television, The Marilyn Denis Show and NBC's Today Show as well as the Food Network's cooking show Chef in Your Ear. But television appearances aside, he hasn't lost touch with his more modest roots. At Harbord Room, he combines small-town hospitality with big-city flair, serving seasonally driven plates made to include everything from nose to tail.
What do you love about cooking?
Mostly it's about working alongside inspired people towards a common goal that is hospitality.
If you could describe your culinary style in one word, what would it be?
It's always evolving but boils down to simplicity. I don't like fussy food.
How important are vegetables when you're planning your menu?
My cooking has evolved over the years to showcase vegetables as the stars on the plate — there are endless flavours, textures and possibilities.
How have your experiences influenced your cooking style and menu development?
Working at Scaramouche under Keith Froggett was hands down the most influential period of my education. He's a perfectionist in the kitchen, a natural teacher and mentor to his team, and leads by example. If there is any one chef/restauranteur I wish I could emulate, it's Keith.
My years as Anthony Rose's sous-chef, though I'll rarely publicly admit it, were equally impactful in shaping the way I cook and think about food to this day. He taught me about natural, beautiful food with all the bullshit stripped away.
Why did you decide to open your own restaurant?
It had a lot to do with where the restaurant industry was at nine years ago, and the type of place I wanted to work in. At that time, there were very few small, chef-driven restaurants; Amuse-Bouche and Niagara Street Café were revelatory experiences for me back then and I craved that environment.
When you planned your restaurant, what was the biggest decision you had to make/biggest hurdle you had to overcome?
Fortunately, I had two partners (and still do) to hit the highs and lows with. For us, and I'm sure for any new restaurant, financing was by far the biggest challenge. We barely managed to get the doors open and had an even tougher time keeping them open for that first February in 2008.
Using locally sourced ingredients, is there a risk that you'll run out before a night is through?
We try to use as much locally sourced product as we can, for many obvious reasons, first and foremost to support the community that supports us here in the restaurant. You have to pay it forward.
Have your TV appearances impacted your business or daily life?
TV and media work allowed our restaurant to hit a much larger audience. We're so fortunate that various media outlets and journalists have taken such an interest in us. It's still humbling all these years later.
What is your most memorable/favourite food moment to date?
My most memorable food moment to date is always the last time I was able to cook for my parents. Doesn't happen enough.
What is your favourite comfort meal?
Fried chicken.
---
Steamed summer berry pudding
1 cup of sugar, divided + 2 tbsp for dusting ramekins
3 tbsp canola oil
Canola spray (about 1 tsp)
3 eggs, separated
1 cup milk
1/2 cup fresh lemon juice
1/2 cup cake flour, sifted
1/4 tsp salt
3/4 cup fresh blueberries
3/4 cup fresh raspberries
Fresh mint leaves, for garnish
Vanilla ice cream, for serving
Preheat your oven to 350°F (180°C).
Spray and sugar 10, 6 oz (175 mL) ramekins and lay them in a rectangular cake pan that is deep enough to allow for boiling water to come 2/3 the way up their sides.
In a large mixing bowl, whip the egg yolks and half the sugar until light and airy. Combine the milk, lemon juice, cake flour, pinch of salt and canola oil very gently into the egg yolks, taking care not to over mix. You just want to bring this mixture together – overworking it will result in a tough final product.
In a large, clean mixing bowl, whip the egg whites until light and fluffy. Slowly add the remaining sugar while continuing to whisk. We're looking for stiff peaks and a very glossy finish.
Gently fold the whites into the batter mixture until just incorporated.
Evenly distribute the fresh berries into the 10 ramekins and pour the batter over until it reaches 1 cm under the lip of the ramekin.
Place the cake pan holding the ramekins on the middle rack and carefully pour boiling water 2/3 of the way up the ramekins. Cook the pudding for approximately 30 minutes or until just cooked but still very moist in the middle.
Serve immediately by inverting the ramekins onto the dessert plate to release the pudding, serving with fresh berries, mint leaves and vanilla ice cream.