Discovering the beauty of Portugal, one glass at a time
"Then it seemed that I was travelling through the granite hills of Dão, with a vineyard spread in front of me, in a carriage headed south. Night came with the skies aflame, and all that I saw was all mine to claim." Al Stewart, "King of Portugal"
The main difference between that Mr. Stewart's predicament and this Mr. Stewart's predicament was that Al was imagining it whereas I, Tod, was living is.
Indeed, I was travelling through the granite hills of Dão. There certainly was a vineyard spread in front of me, and I was in a carriage (okay, a Land Rover) headed south. In fact, I was headed very decidedly south. Like, straight down, on about a 75-degree angle.
I wondered, albeit for but a nanosecond, if the intent of Filipe Ferreira and his pal Luis from the Quinta do Covão winery was to splatter us all over the granite hills of the vineyard spread in front of us as part of some bizarre suicidal sacrifice to the deities of the vines.
As it turned out, they were damn good drivers who really had no life-ending intentions. However, scaring the crap out of me was a possible intention. In any case, they got me back to their digs, plied me with food and some crisp Colheita Selecionado Dão 2016, its mineral/melon/citrus aromas and clean, balanced, elegant taste profile calming my still-edgy nerves. I also knocked back a few reds, including the Quinta do Covão Tinto 2014 and Quinta do Covão 2015 Tinto Reserva Touriga Nacional. The former offered elegant vanilla, smoke and Bing cherry nuances, the latter — from 25-year-old vines — was complex, concentrated and rich, yet with the elegance typically associated with Dão reds. They were consummate "food wines," maybe a bit angular on their own, but they were perfect with the wonderful home-cooked Portuguese lunch in which I was indulging.
For a country so geographically diminutive (relatively speaking), Portugal is historically, culturally and (importantly) gastronomically expansive. At one point in time, it ruled the seas and consequently, the Western world. I was to learn all about Portugal in the best — and, in fact, the only — way to really do so. By hopping on a Transportes Aéreos Portugueses (TAP) flight to Lisbon and doing the country tip-to-toe.
During my week-long tour, I came to love many things about Portugal— from the parched vineyards of Alentejo to the dizzying drops of the Douro valley. However, the Lisbon airport was not one of those things.
Tourists have figured out the magic of Portugal. Transportation authorities have not. So, let's pretend you've just landed at LIS. And let's just say you're standing at the luggage carousel that says "Toronto." And let's speculate that you haven't noticed the airline that's off-boarding is Air Canada (AC), not TAP. After about a half hour, you start wondering, "where the hell is my luggage?" Well, nice surprise, it's sitting out on the floor by the TAP carousel, waiting to be pinched. Seems "Toronto" can only be associated with AC, not TAP. Such fun. Depending on your agenda (and patience), you might want to divert your flight from Lisbon and make a beeline straight to Porto. I did, eventually, make my way to Porto through some of Portugal's most captivating scenery, fortified with some equally captivating wine, food and company.
Winding down on the patio of the Reguengo de Melagaço hotel and winery located in Portugal's most northerly wine region, Vinho Verde, and sipping one of the most exceptional aguardientes I've ever experienced, I gazed across the Minho River where the woods of neighbouring Spain's Galicia region burned and lit the night. Talk about the skies aflame. Thankfully, I was well out of harm's way and feeling quite relaxed having enjoyed dinner with Reguengo's genial owner, Vitor Cardadeiro, earlier in the evening.
In Canada, we are still adjusting to the concept that the white wines of Vinho Verde can be "serious." We're told they're light, low alcohol, spritzy fun. Try again. The wines of Reguengo de Melagaço are anything but. Made from 100 percent Alvarinho, these white wines rival the world's best. Spritzy and light? No way. If you're more familiar with Spain's Albariño wines, you're sort of getting the profile. Sort of. Reguengo de Melagaço's 100 percent Alvarinho 2017, with its mineral/tropical fruit/floral notes wrapped itself seductively around our traditional seafood meal.
Knowing I'd be drinking — sorry, "tasting" — a fair bit at Quinta da Foz and Quinta do Silval, my ports (ahem) of call in the Douro, and that tasting on an empty stomach is never a good plan, I decided to consume some olive oil first.
Nothing can better expose you to the majesty of the Douro than the view from the Arribas do Douro terrace. With the stunning drop of the valley in front of me, I sampled not only wine (the floral, melon/mineral Douro Blanco 2016, the ripe black cherry, vanilla and smoke-nuanced Douro Tinto 2015 and the Douro Tinto Reserva 2015, with restrained blueberry, wet slate and new leather on the nose, followed by a round, moderately rich and complex palate) but also some luscious, super-intense extra virgin olive oils courtesy of Miguel Madeira Massa. Massa oversees both the wines of Arribas do Douro and the olive oils (and other olive-based products) that fall under the Porttable (see what he did there?) brand. His olive-based items are unique for a couple reasons, notably the olives used to make them.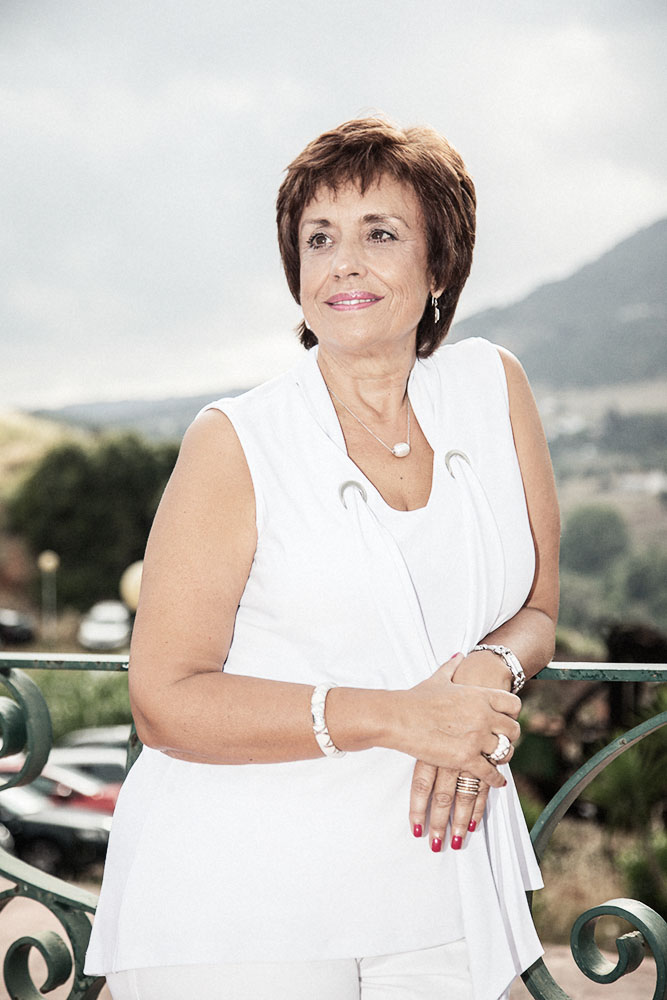 "Our region has a table olive variety that does not exist in any other part of the world. It is called Negrinha de Freixo, and it is confined to this remote region of Freixo de Espada à Cinta," Massa explained, adding that he hopes that one day this variety will be as well known as Kalamata olives from Greece.
"The Negrinha de Freixo variety, apart from having very low yields when transformed into olive oil, has a very unique taste, close to banana. Our olive oils are typically composed of a blend of four varieties: Negrinha de Freixo, Cobrancosa, Madural and Verdeal."
As fun as a liquid snack can be, solid food is always a welcome accompaniment. This was provided by way of Porttable black and green tapenades, and a range of regional cheeses from Martins & Rebello, a dairy operation started in 1901. As I sampled a variety of cheeses made from cow, goat, sheep and blends of cow and sheep, Export Director Daniel Silva talked a bit about his company and the cheeses it produces.
"Today, Martins & Rebello is part of Indulac Industrias Lácteas, a family-owned cheesemaker founded and represented by the fourth generation of one of the founding families of Martins & Rebello.
"Our exclusive and award-wining cheeses are produced using Portuguese traditional methods, with the Rebello family's knowledge and techniques, as well as century-old exclusive recipes."
Silva points to the wide variety of textures — from amanteigado (soft) and cardo (semi-soft) cheeses, to hard versions, with flavours that can be either mild or sharp — as key to the company's unique range. He talks; I eat.
That night I bunked at the charming Hotel Casa de Santa Cruz. Unbelievably, I was the only guest in this recently upgraded and modernized boutique lodging. As I headed out to find some dinner, one of the friendly staff informed me that the hotel was closing at 8 o'clock. Handing me the key, she instructed me to re-lock the door upon my return and that she'd see me in the morning for breakfast. That was a first.
Arriving at Quinta da Foz the next day, I met up with Senhor Ferreira from Quinta do Covão. Turns out he's a rather busy boy, with two wineries to oversee.
If there was a better way to get a sense of the valley, the river and the surrounding vineyards and wineries than by boat, I couldn't imagine it. Relaxing with a glass of wine in the back seat of the "Syrah Régua," with the afternoon sun radiating from a cloudless sky, I almost drifted off myself as we languorously drifted along the Douro.
Later, lounging by the pool at the winery and having tasted through a range of Quinta da Foz table wines (ending with the spectacular Quinta da Foz Gran Reserva 2015, a single-vineyard red made only in the best years and sporting the density, fruit/acidity integration and budding complexity that signals a long life ahead), Ferreira — with his firsthand knowledge of both regions, explained some of the differences between the wines of Dão and those of Douro.
What I learned (WARNING: sweeping generalizations ahead) was that if the wines of the Douro were about power, then those of Dão were more about elegance, and that only fairly recently has the age-worthiness of Dão wines come to be recognized and appreciated.
Dinner and my accommodations that night were provided courtesy of Alexandre Magalhães at Quinta do Silval. Surrounded by the Douro's famous terraced vineyards, and sporting another welcome pool, the quaint hotel/winery crafts outstanding wines and serves some pretty mean meals. Over one that night, featuring possibly the best octopus I've ever eaten, I asked Magalhães (who seriously reminded me of Javier Bardem) about the rise in importance of Douro table wines, and if this was an indication that the region's historic fortified wines were falling out of favour.
"Some new categories of port wine were introduced into the market, like Ruby Reserve and Ruby LBV," he revealed. "Port wines in these special categories are increasing their market share, but interest in entry-level categories is decreasing." He noted that Douro table wines continue to perform well, due in no small part to the region's historic reputation. We tasted a few exceptional wines with dinner (the Dorna Velha Grande Reserva 2014 was a particular highlight), but the Magalhães 2004 Vintage Port, tinged with aromas and flavours of sultana, graphite and dense blackberry served as a potent reminder that the Douro's traditional wine star has in no way lost its sparkle.
Certainly not as sweet as port, but in some cases almost equally powerful, the wines of Alentejo will appeal to those looking for juice with a bit more flesh than those of the north. I found myself in the region, seated in the País das Uvas restaurant, just outside the town of Vidigueira, with Morais Rocha, proprietor of the eponymously named winery, after about a four-hour drive south from the vibrant, oeno-historic city of Porto.
On the way down, I took a bit of a detour into the Lisbon area to say hello to Márcio Ferreira, Export Director at Casa Ermelinda Freitas-Vinhos. Most of the wineries I visited on my excursion were small to mid-sized. CEF-V is, well, big, with extensive vineyard plantings, state-of-the-art facilities and a wide range of wines covering all styles, from sparkling to sweet.
I tasted about 10 of them, and rather than reprint all of my tasting notes (which would be as boring to read as they would be to type up), I'll offer this observation: if it's a quality-driven winery, its wines will (in theory) also be high quality. In the case of CEF-V, that theory was proven in the tasting.
Keep an eye out for the flinty, crisp Alvariñho 2016, the bold, succulent Dona Ermelinda Reserva 2015 and the intense, menthol and lead pencil/gunflint-driven Dona Ermelinda Grande Reserve 2011. The tasting was also proof that quality and quantity can actually co-exist.
While in the area, you might want to swing into the Lourinhã DOC to taste only one of three brandies in the world to carry a geographical designation (Cognac and Armagnac being the other two). Visit the Adega Cooperativa de Lourinhã to taste the reason why.
Having lunch at País das Uvas, it seemed as though I was sitting down to a meal with most of the local population. To say it was served "family style" would be something of an understatement.
As food, wine, laughter and song was shared, I sipped Rocha's crisp, floral, peach-scented JJ Verdejlho 2017 before hunkering down (about six wines later) with a topped-up glass of the Cabernet/Syrah-based Morais Rocha Reserva 2013. Packed with ripe, concentrated, smoky dark plum and tobacco notes laced with cedar, mocha and vanilla, it was a 15 percent ABV blockbuster.
It's about 1:30am and I'm on the streets of Lisbon, taking in the revelry after an astounding seafood feast at the wildly popular and world-renowned Cervejaria Ramiro (check out Anthony Bourdain's filmed visit on the usual Internet sites).
While I said earlier don't land in Lisbon, I did not say don't visit. It's an astounding place. And, as always, when you have dinner around midnight, things tend to run late. Like into the next morning late. But in keeping with what I found everywhere I visited in my somewhat exhausting but perpetually fascinating tour of Portugal, the people of Lisbon, it seemed to me, lived life in high gear; a state that was vivacious yet relaxed; intense and passionate and, ultimately, completely civilized. Much like those I met throughout the country. In fact, people living in the more raucous neighbourhoods of Lisbon are actually paid "overtime" if street revelry carries on later than warranted. Work hard. Play hard. Sleep well. The Portuguese understand the key to pleasure is all in the balance. As it is with Portugal's wines.