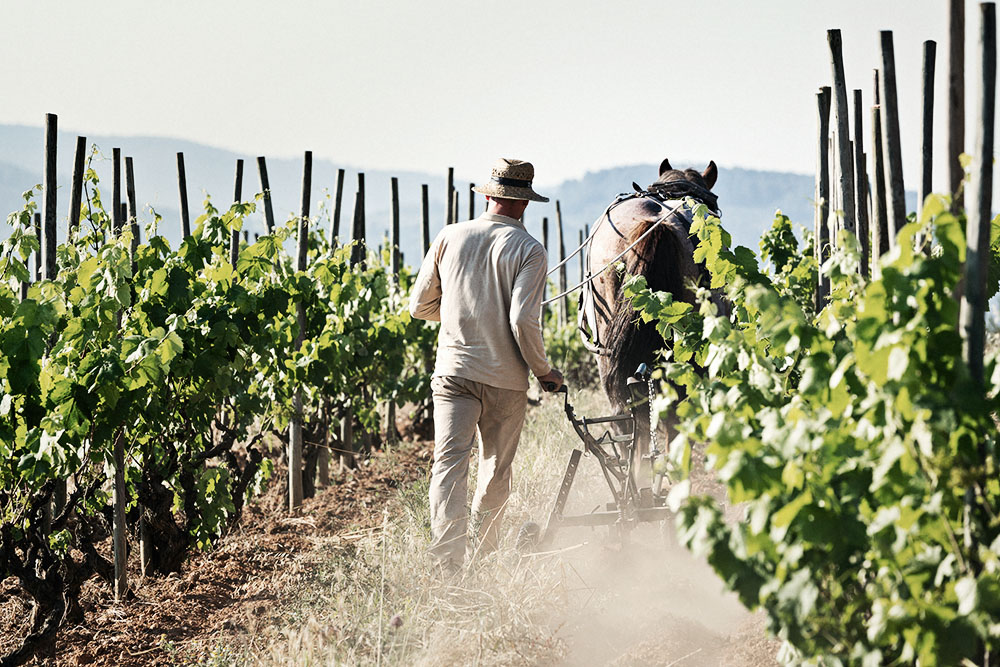 In the sea of Cava, what surges?
Corpinnat
Imagine you are making small-batch sparkling wine on a very specific, tiny, protected island in a giant sea of Cava. Your little protected island — let's call it a vineyard — is special for the age of its vines, its soils, its aspect, its terroir. It's a very distinct place, and your wines, made with respect of place, naturally, are quite individual. Compare that to the rising tide of Cava, reaching every corner of the globe, with geographical delimitation understood only as "Spain."
Cava, like so many other popular wines before it, became a victim of its own success. The category moved from a place to a style to a brand, skipping out important details along the way like provenance, viticulture and vinification. It's the same story for many wine regions around the world, including that other shining C sparkler, Champagne. Large-scale success encourages overproduction, and breeds dilution. Demand for product feeds competition, and fuels the price race, typically straight to the bottom.
From Roots to Grocery Shelves
The Spanish word cava (feminine, plural cavas, although cava as wine is masculine) means "cave" or "cellar," as caves were used historically for the preservation of wine. Spanish winemakers officially adopted the term in 1970 to distinguish their product from Champagne, as the wines were referred to as Spanish Champagne at that time.
Catalan sparkling wine was first made as early as 1851, though the roots of the Cava industry can be traced back to Josep Raventós' sales calls through Europe in the 1860s, when he was promoting the still wines of Codorníu Winery. Visits to Champagne sparked his interest in the potential of a Spanish wine made using the same traditional method. He created his first sparkler in 1872, after the vineyards of Penedès were devastated by phylloxera, and white grape vines replaced the region's predominantly red vines.
Created in 1972, the Cava DO (Denominación de origen) produces around 250 million bottles of sparkling wine a year. The majority of that production, an estimated 80 percent, is concentrated among three companies: Freixenet, Codorníu and García Carrión. Two of the three giants are owned by foreign markets: the German company Henkell now controls 50.7 percent of Freixenet, and the American Carlyle Group, also private equity owners of the behemoth Accolade wine group, owns 68 percent of Codorníu.
The trio's dominance, of course, comes not without battles for the top of the podium. Price wars are common, and their flagship wines carry an average price of around $15 a bottle, and that's at a high-priced market. You can find Cava on UK grocery shelves for £5 a bottle (less than $9), cementing Cava's budget bubble status.
Considering that DO Cava's regulations require that the wine be made following the traditional method, with a minimum of nine months on the lees, and using a restrictive set of quality grapes (Macabeo/Viura, Xarel·lo, Parellada, Malvasia and Chardonnay for whites, and Garnacha tinta, Monastrell, Pinot Noir and Trepat for reds), the current prices seem impossibly unsustainable. This most recently came to light after the 2019 harvest, with the price of grapes for DO Cava wines plummeting to €0.30/kg, leading to riots and strikes challenging the Consejo Regulador.
Price aside, the most limiting factor for producers making sparkling wines of place is that DO Cava barely limits geography at all. Provided the wines are made in accordance with the appellation's specifications, wines from a wide range of regions throughout Spain can be classified as Cava.
The supra-regional DO Cava is based in its Catalunya heartland, but also extends to some parts of Castilla y León, La Rioja, Extremadura, Euskadi, Aragon, Navarra and Valencia. The DO Cava is so wide ranging that it includes nearly 30 of Spain's more than 80 DOs, and stretches almost 1,000 kilometres in distance from its farthest points. Defying the effect of terroir, these regions experience deeply varied climates, soils, altitude and traditions.
The expansive area of the DO was certainly critical for producing ample quantities of wine and Cava's subsequent flooding of global markets. However, for those producing, and seeking, wines of place, the category has become meaningless.
The Cava Regulatory Board was aware of strong currents of malcontent, and created a new category for single-estate sparkling wines in 2017, Cava de Paraje Calificado (CPC). This new category focused on single-vineyard designations, and imposed lower yields and longer aging periods. However, CPC designations were permitted to both large and small producers, and were wine specific. It meant that particular wines were granted CPC status, while the rest of a winery's production could remain as DO Cava. It was a positive step forward, and new pinnacle atop the DO Cava pyramid, but for those producers entrenched in their terroir, it wasn't nearly enough.
---
---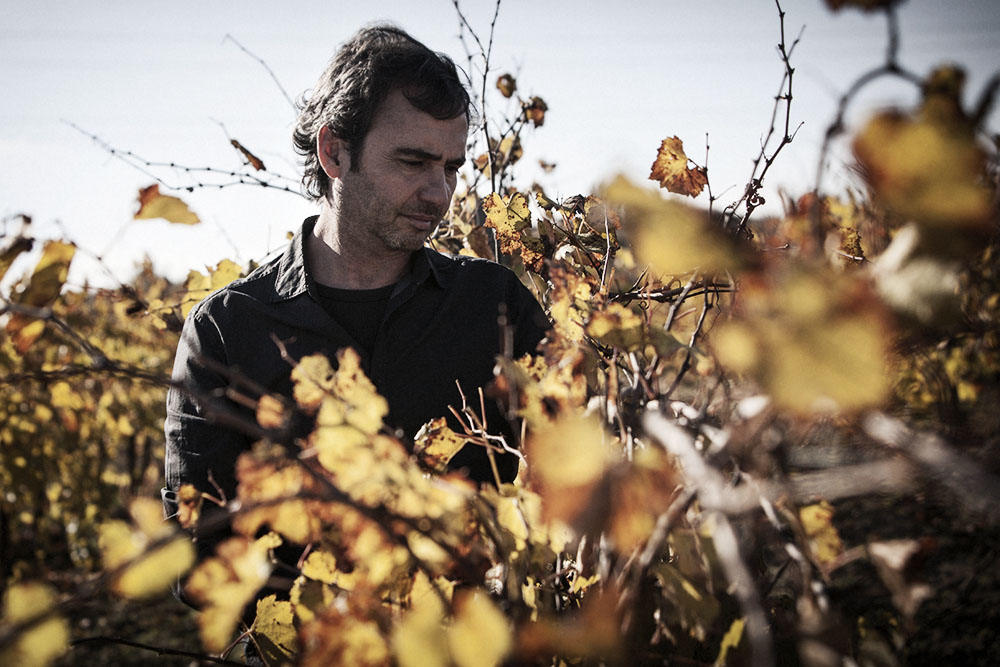 The Parting of the "C"s and the Swell of Corpinnat
Formed in 2015, and ratified by the EU in late 2017, the Association of Wine Producers and Growers Corpinnat was officially launched in the spring of 2018. This sparkling-wine association takes into account the entire production of a producer rather than just individual wines. Founding members included six of the most important names of the DO Cava: Gramona, Nadal, Sabaté i Coca (Castellroig), Llopart, Recaredo and Torelló. Since then, Mas Candí, Huguet de Can Feixes, Júlia Bernet and Can Descregut have joined, the latter only in January 2020, making the collective currently 10 strong.
Conspicuously absent is legendary terroir-ist Raventós i Blanc, the first and most strongly felt producer to leave the DO Cava in 2012. Since then, the winery has continued to produce its ageworthy and remarkable sparkling wines solo, in the Conca del Riu Anoia, a small geographical area within the region of Penedès that is not (yet) legally recognized as a DO.
Each Corpinnat producer was forced to formally leave the DO Cava, as the Regulatory Board considers both brands incompatible on one label. Corpinnat producers are no longer allowed to use the terms Cava, Paraje Calificado or Gran Reserva on their bottles.
Corpinnat was born of two concepts: cor ("heart"), referring to the heartland in Catalunya where Spain's first sparkling wines began more than 130 years ago, and pinnat from the Latin word pinnae, documented in the 10th Century as penetense, and the root name for Penedès.
In order to be Corpinnat, and once a winery is accepted into the group, wines must come from 100 percent organic, sustainable, hand-harvested vineyards. These vineyards, and the wines, must be made within the defined Corpinnat territory, one of the 39 municipalities in the most historic area of Penedès. Furthermore, the wines must be entirely vinified on the winery's premises, aged for a minimum of 18 months and must contain a minimum of 90 percent indigenous grapes, defined by the group as Xarel·lo, Macabeu, Parellada and Malvasia for whites, and Garnacha, Monastrell, Sumoll and Xarel·lo Vermell for reds. Grapes can be sourced from independent growers, though these farmers must be paid a minimum rate that is significantly higher than what the DO Cava requires, ensuring sustainable farming practices and livelihoods.
The Corpinnat collective markets the wines together and independently, and maintains a shared website profiling the producers and outlying the regulations. As the group's ranks grow, and new vintages are released, it may take some time to regularly see Corpinnat on labels and shelves, but when you do, you're guaranteed to have a bottle of wine made by passionate producers, full of cor for their special place.
---
---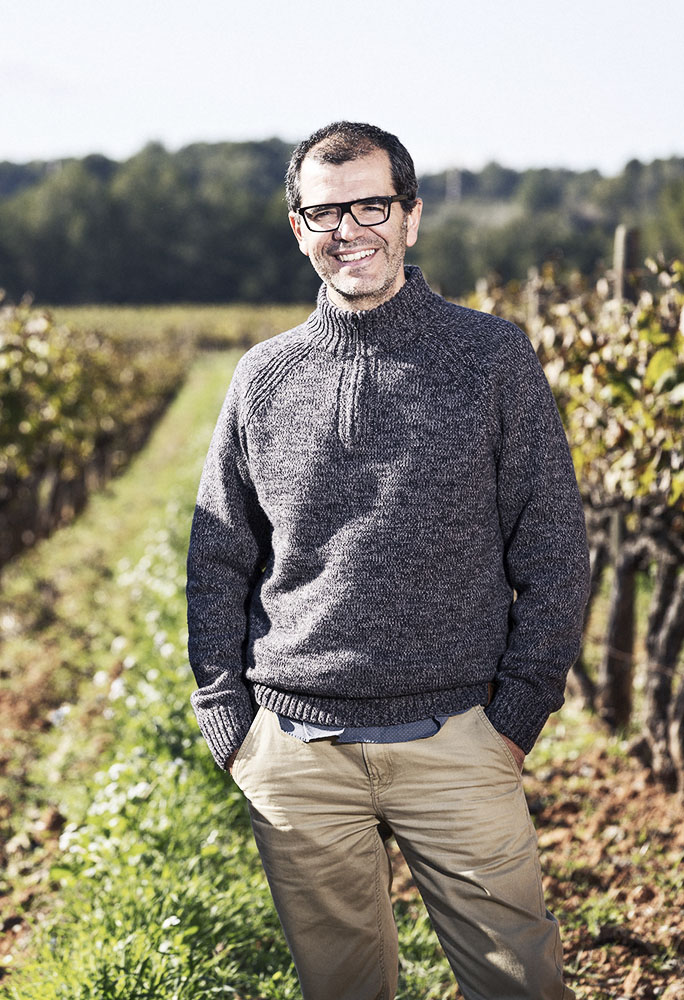 ---
---
As some of these wines were made and/or released before the official switch to Corpinnat, they are not all officially labelled as such.
Llopart Brut Reserva Organic 2014, DO Cava ($29)
Toasted almonds, biscotti, lightly smoked stone and cider apples stream through this salty, racy Cava. The finish vibrates with lingering ripples along the palate. The typical trio — Macabeo, Xarel·lo and Parellada — from four estate vineyards, spent 18 months on the lees. Eight g/l RS just rounds off some of the sharp edges, leaving lots of bright, crisp fruit intact. Members of the Llopart clan are recorded as viticulturists dating back to 1385(!) at their current estate; they have been making Cava since 1887.
Recaredo Terrers Brut Nature 2015, Corpinnat ($30)
Searing acidity drives this biodynamic wine, sourced from estate vineyards in the calcareous soils of Alt Penedès' Bitlles Valley Highlands. You understand the soils at once, with the grip and freshness inherent in this striking fizz. I love the transparency in labelling here: this blend of Xarel·lo, Macabeo, Parellada and Monastrell was aged 39 months under cork, was disgorged on May 30, 2019, and was hand-disgorged without freezing the neck (due to aging under cork rather than crown cap), with no dosage. Green apple, lemon pith, earthy yeast, broken stones are tight on the taut, humming palate, gripped with chalk on the sides and finishes with a brisk astringency on the bone-dry palate. Fantastic energy.
Sabaté i Coca Reserva Familia Brut Nature 2011, DO Cava de Paraje Calificado ($45)
The fourth generation of the Sabaté i Coca family cares for this 40-hectare estate in the River Bitlles valley, and this single-parcel wine, their flagship, is from 90+ year-old Xarel·lo vines in limestone-studded Terroja (terra rosa = "red clay") soils. One third of the wine was native-fermented in chestnut barrels, where it remained for 3 to 4 months prior to resting for 50 months sur lattes (stored on their side). Dusty stones, red apple, pink-perfumed florals and nougat are framed with a great stony presence and seasoned with anise. Quite savoury and profound, feeling the weight of its soils and concentration of the old vines. Disgorged December 2018.
Gramona III Lustros Brut Nature 2012, Corpinnat ($35)
From the biodynamically farmed 22.5 ha Finca Font de Jui, and single 130m altitude La Plana vineyard sloping alongside the Anoia River, this Xarel·lo and Macabeo blend spent 84 months on the lees, under cork. Deeply toasty, with a big presence filled with dusty stone, light and tight grapefruit, wild rosemary, biscuity lees and lemon pith. Riveting acidity holds this quenching wine long on the palate. Quite complete.
---
---