WANT: Braun T41 Pocket Radio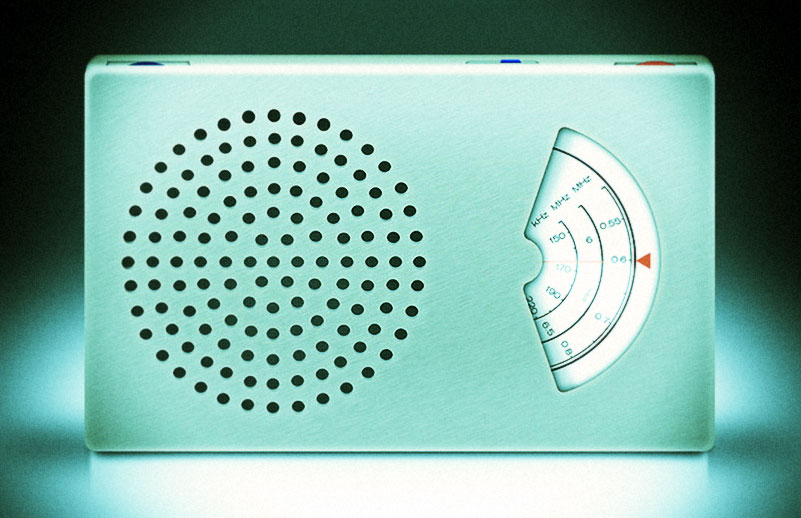 I love listening to music; every time I leave my house, my headphones are on and my favourite tunes are serenading me. Today, my iPod is small enough to fit in my back pocket, but I still remember my first walkman – a clunky, rectangular device that clipped to my belt and played cassettes.
It's amazing how far technology has come.
This obsession with personal music devices started in the 50s with the invention of the pocket record players and radios. Only one unit stands out among the rest, with its timeless design and sleek shape – the Braun T41 Pocket Radio.
Noted designer Dieter Rams teamed up with German consumer electronics manufacturer Braun in 1955 and by 1962 the Braun T41 Pocket Radio hit the market. It was designed to fit snugly with the P1 -Pocket Radio (pictured below), or it could be used independently. Gone was the faux-wood exterior, common at the time, replaced by a hard, grey plastic. This was a huge departure for consumer goods at the time. And with this series, Rams and Braun were developing a design language which is being used today in products from Samsung to Sony to Apple.
Sleek, sexy and small enough to carry in your jacket pocket or via the strap on the TP1, the T41 combined the convenience of the pocket radio with modern design to create a machine that is treasured by any who own it.
In fact, the design is so perfect and timeless that it's become a coveted collectors item. Dieter Rams knew the key to successful design is "Weniger, aber besser" – "Less, but better".