Fave 5 with Van Dyke Parks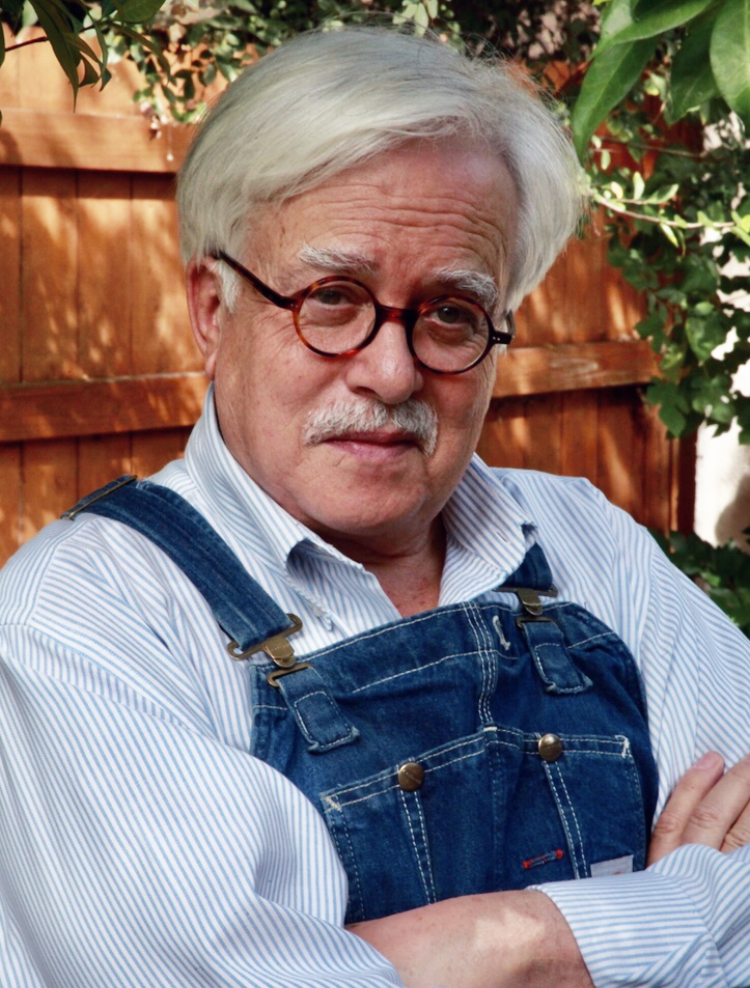 Gigging is not just a duty for Van Dyke Parks, it's almost a spiritual necessity.
"Any performance opportunity is a mystical matter to me," asserts the 80-year-old singer-songwriter, actor, producer, and arranger. "Because it's not about who's in charge of the show; nobody's in charge. As a matter of fact, I've come to believe that the show is the audience."
The audience still probably knows Parks best for his collaborations with Brian Wilson on such acclaimed albums as Smile and Surf's Up, but his musical resume ranges farther afield than that. On one hand are witty calypso and steel drum excursions like Discover America and Clang of the Yankee Reaper, on the other, Japanese and American fusion (Tokyo Rose), a retelling of the Uncle Remus tales (Jump!) that deftly sews together Tin Pan Alley, bluegrass, and jazz, and 2021's Only In America, where he teams with harpist/poet Verónica Valerio for an album of Latin inflected chamber music.
That doesn't even touch on his extensive film and production work, arranging (from The Bare Necessities for Disney to the likes of Skrillex), occasional theatre stints, and appearances on shows like Twin Peaks. Parks is at home as much in the studio as he is on stage, which is why he's chosen to talk about three live and two studio gigs. Here they are:
The ruins of an ancient prison, Grasz, Austria
It was on the border of what used to be Yugoslavia. There was a large clock off in the town, 16th or 17th century, huge enough to see from a far distance. Half the audience were devotees of a right wing politician by the name of Jörg Heider, the other half were cross dressers from Berlin and Hamburg who came down to enjoy the southern breeze. We were winning hearts when the clock struck 12. At that point we began to segue the song we were playing into Beethoven's Ode to Joy, using the rhythm of the clock to drive our rhythm. It was an amazing transformation of the audience, and a life changing event for me.
Parthenon, Centennial Park, Nashville
As a member of the Columbus Boychoir, I found myself on a bus with maybe 18 or so other boys singing at a replica of the Parthenon in Nashville. We had been to Carnegie Hall, I had performed at the New York City Opera, but it was this moment in this temple for a god that I know not that I found my favorite performing experience in the company of others. I can't remember exactly what we sang, but I know that when we stopped singing the music continued on, an amazing complimentary echo that stills me to this day.
Yellow Magic Carnival – Tin Pan Alley (song)
I first met Haruomi Hosono (of Yellow Magic Orchestra) in 1972, when he and his then band Happy End came into the studio where I was making Discover America with Lowell George (of Little Feat), asking me to produce them. I was too busy, but later he sent me this piece, Yellow Magic Carnival, to arrange. It was a lot of fun; I used a lot of mandolin on that track and hired a singer. Fifty years later and I'm making an album with Lowell's daughter, Inara.
They agreed that I could use an orchestra for this show, so I used my $50,000 fee to pay for them. It was a beautiful concert. I had brought the singer Gaby Moreno from Guatemala to sing some Latin American songs and everyone was deeply moved by her. Then a man with a stein was reeling and shouting in the stillness of the moment. "Throw us the woman, we want the woman." You can't make these things up.
Van Dyke Parks Orchestrates Verónica Valerio: Only in America (album)
I've just done a record in Spanish with the singer Verónica Valerio. I've never met her; it was all long distance. Every bowing arm, violin or viola, cello bass parts, all produced through long distance love. We managed to do this while in quarantine. I'm very amazed that we managed to do this through my own inability as a technician. We got it done!
---
Feature Photo credit: supplied by Van Dyke Parks