Adesso Prospect LED Clip Lamp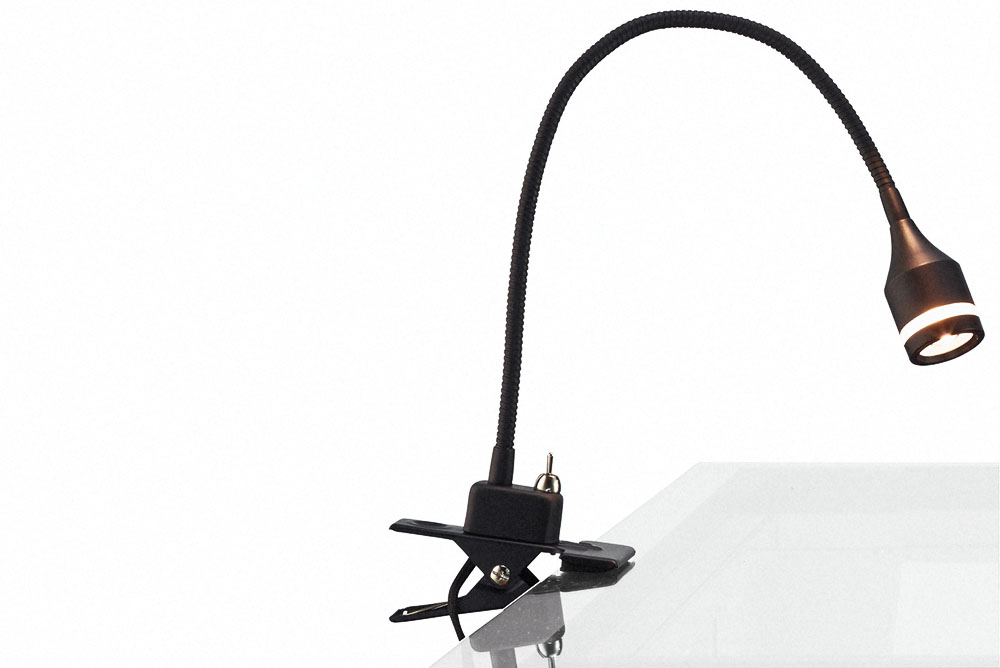 Dark corners or poor lighting at your desk can be problematic. It's difficult to lighten up these spaces, especially when you have furniture in the way. The Adesso Prospect LED Clip Lamp helps brighten you space without being an eyesore.
Clip it on your bookshelf, on the edge of your desk or even on a table or the back of your couch, then adjust the gooseneck so that the light shines where you need it. The Prospect Clip Lamp is lightweight and easy to move. If you like rearranging your home every so often or need to illuminate more than one dark corner, you can easily relocate the lamp to the newest spot.
Adesso designed this lamp for today's efficient, practical and contemporary lifestyle. The look of the lamp reflects this purpose. It's contemporary and functional. Black matte finish and a decorative light band combined with the clunky-ish clip give it an industrial/steampunk feel.
The LED light is quite bright, so if you're looking for a dimmer, mood lighting-style lamp, this may not be the one for you. It is also a bit difficult to find a replacement bulb, as LED lightbulbs are a bit scarce.
Adesso Prospect LED Clip Lamp / $46.50