Grilled Porterhouse Steak with Rosemary & Fennel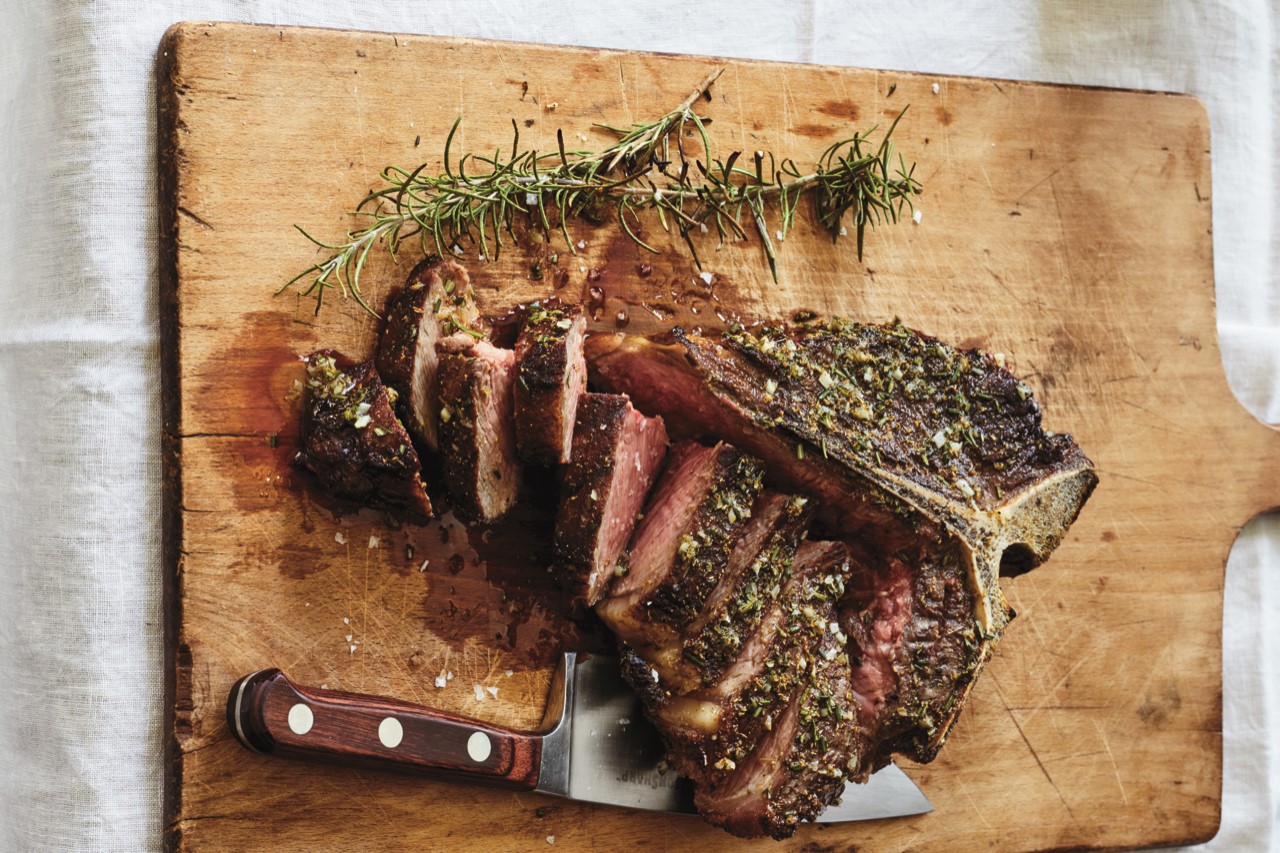 By Ina Garten
The difference between a porterhouse and a T-bone steak is that the porterhouse has a larger "filet" portion than the T-bone so it's a little more expensive. This is a luxurious dinner for a party and so celebratory. I make the herbed oil in advance so all I need to do is grill the steak before dinner. This was inspired by my favorite steak at Lilia in Williamsburg, Brooklyn
SERVES 4
INGREDIENTS
1 (2-inch-thick) dry-aged porterhouse steak (2 to 2¼ pounds) (see note)
Good olive oil
Kosher salt and freshly ground black pepper
2 teaspoons minced garlic (2 cloves)
1 tablespoon minced fresh rosemary
2 teaspoons ground fennel
METHOD
Allow the steak to sit at room temperature for one hour before you grill it.
Prepare a fire in a charcoal grill, mounding all the coals on one side of the grill to make a hot side and a cool side. Brush the steak all over with 2 tablespoons olive oil and sprinkle it on both sides with 2 teaspoons salt. Sear the steak over the hot coals for 2 minutes on one side without moving it at all, then turn the steak and sear the other side for 2 minutes. Transfer the steak to the cool side of the grill and close the lid, making sure the vents are open so the fire doesn't go out. Cook the steak for 10 to 12 minutes, until the internal temperature is 115 to 120 degrees for rare and 125 degrees for medium-rare. Transfer to a plate to rest.
Meanwhile, prepare the herb oil. Place ¼ cup of olive oil and the garlic in a small saucepan. Place it over medium-low heat and watch closely until the garlic starts to sizzle. Continue cooking for 15 to 30 seconds, until the garlic becomes fragrant but not browned. Turn off the heat, add the rosemary, fennel, 1 teaspoon salt, and ½ teaspoon pepper and set aside.
As soon as the steak comes off the grill, brush half of the herb oil on top, turn, and brush the rest on the other side. Cover the plate with aluminum foil and allow to rest for 10 minutes. Slice the steak and serve warm.
PREP AHEAD
Pat LaFrieda's dry-aged porterhouse steaks, which you can order online, are amazing.
---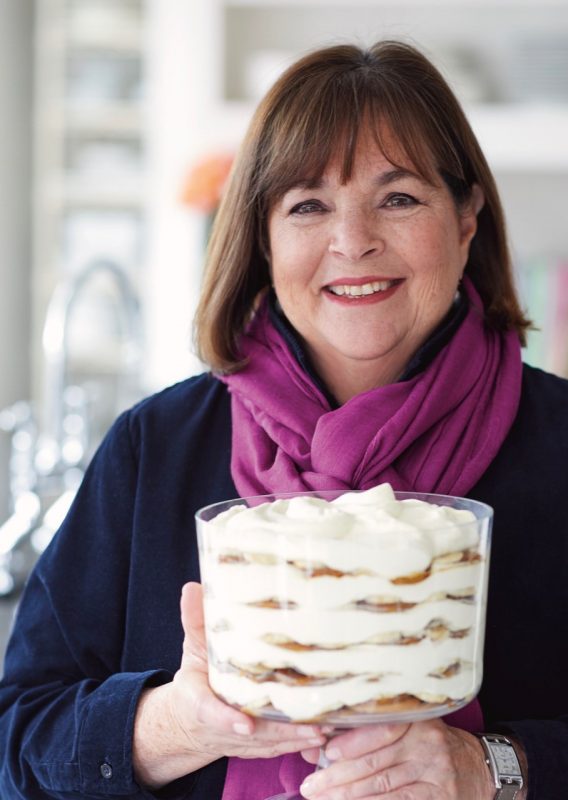 Ina Garten is a New York Times bestselling author, the host of Be My Guest on Discovery+, and host of Barefoot Contessa on Food Network. She has won five Emmy Awards and a James Beard Award. She lives in East Hampton, New York, with her husband, Jeffrey.
Photo Credit: C Quentin Bacon
---
"Go-To Dinners" Copyright © 2022 by Ina Garten. Photographs copyright © 2022 by Quentin Bacon. Published by Clarkson Potter, an imprint of Random House."