Oregon wine is definitely on my "Must Try" list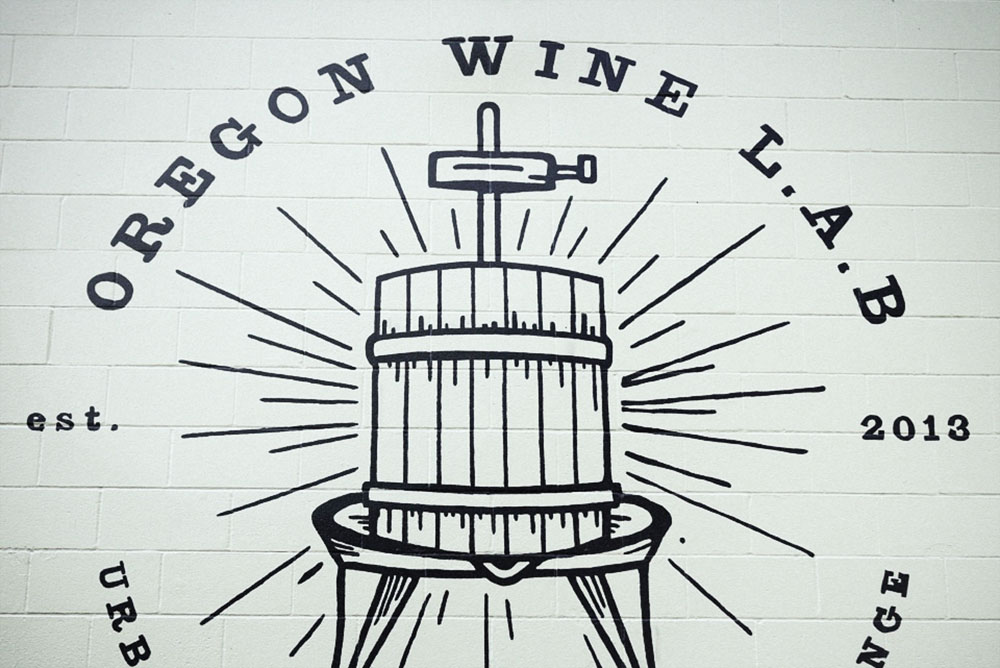 Portland, Oregon wears hipster culture proudly on its sleeve. When you walk through the downtown maze of bike lanes and past the rows of ride-sharing Smart Cars, you realize this weirdness is more than skin deep and is part of the very core of this city.
Now if you hop on the highway and head 180 km south, you end up in Eugene — the proud home of the University of Oregon. The locals will tell you that everything hip in Portland originated there.
There is definitely something effortless about the cool factor that seems to ooze out of the businesses in the city. This was definitely evident when I had the opportunity to visit a couple of the urban wineries in the downtown area.
These wineries maintain their vineyards outside of the city. The actual winery is onsite in the city. All the presses, tanks and barrels are tucked in behind some impressive tasting rooms.
I stopped by the Oregon Wine LAB and met Australian-born owner Mark Nicholl. His enthusiasm is infectious and his creativity is reflected in a diverse portfolio. Syrah, Merlot and Gewürztraminer make very tasty appearances at this tasting bar. The Oregon Wine LAB is the home to Nicholl's label, William Rose Wines, but it also operates as a custom crush facility (or as we say in Canada, "virtual winery"). The physical space looks like it belongs on Dundas West in Toronto. He also uses the tasting room as an event space for local musicians. That's not to say that everything is perfect in Oregon. There are still laws that prohibit wineries from having restaurants onsite, even in an urban locale like Eugene. Nicholl offers the space in front for food trucks.
Territorial Vineyards is managed by Alan Mitchell. Mitchell has been managing the property for 25 years and he farms 30 acres for Territorial. The winery has set up shop in an old coffee warehouse. The production facility is spacious and huge … it's hard to imagine these descriptors for a winery set up in the middle of a city. The tasting room is comfortable and relaxed. As with the Oregon Wine LAB, the space is used for live music and displays local artwork as it sells wine by the glass and bottle.
The portfolio at Territorial is a little more conservative than the Oregon Wine LAB. They do offer a salmon-coloured Pinot Gris. I asked Alan about his pink Gris, and he told me that Pinot Gris of this hue is something that is frowned upon by most winemakers in the state.
But the real surprise at Territorial was a stunning Riesling. The winemakers in Oregon know which clones of Pinot Noir, Pinot Gris and Chardonnay they have planted in their vineyards, but during my visit to the state not a single winemaker could tell me which clone of Riesling they had planted. They don't worry about it, they take the fruit and make wine with it. The truth is, it's not important. The aromas of lime and orange peel with a nice mineral note that goes from start to finish are what I should be talking about with this wine. I should also talk about the perfect balance with acidity in this slightly off-dry wine. This wine is priced at US$16 a bottle.
I asked Alan why the wine is priced so low, and he told me the people of Eugene have no interest in Riesling. But if he keeps making a wine like that, it won't be long until they catch on.
Oregon Wine Labs William Rose Gewürztraminer 2012 ($20)
Aromas of pink grapefruit and rose petal climb out of the glass. There is a nice texture to this wine and a slight oiliness begins to coat every corner of your mouth, but then a slight effervescence helps from getting too heavy. A nice balance between sweetness and acidity bring up this finish on this wine.
Oregon Wine Labs William Rose Pinot Noir 2014, South Willamette ($28)
A rich and complex nose with red cherry, blackberry and a hint of clove. This is heavy and brooding on the palate with very ripe fruit that fills your mouth with a juiciness that goes from cheek to cheek. There is just a hint of spice and cocoa that peeks through the deeper into the bottle you go. The wine finishes with spectacular elegance in spite of the brooding way it enters.
Territorial Vineyards Willamette Valley Pinot Noir 2013, ($26)
Simply put, this is very tasty and well-priced Pinot from Oregon. There is an elegance that is immediately apparent from your first sip. The nice acidity to this wine seems to corral everything going on in the glass. The ripe cherry notes are big, juicy and ripe. Beyond fruit there is a nice violet note that opens up and lingers on the finish.
Territorial Vineyards Riesling 2014, ($16)
For a Riesling lover your first sip of this wine will feel like having an itch scratched in a perfect way. The nose is lime, orange zest, and there is a nice mineral note. This is off-dry and the sweetness amplifies the vivid fruit flavours on the palate. But as soon as you take a moment to fixate on the orchard opening up in your mouth the bright crisp acidity keeps the palate clean and refreshed. The only thing that lingers is the mineral note that announced it's intention from the first impression of the wine.