Dry Stout – Don't be Afraid of the Dark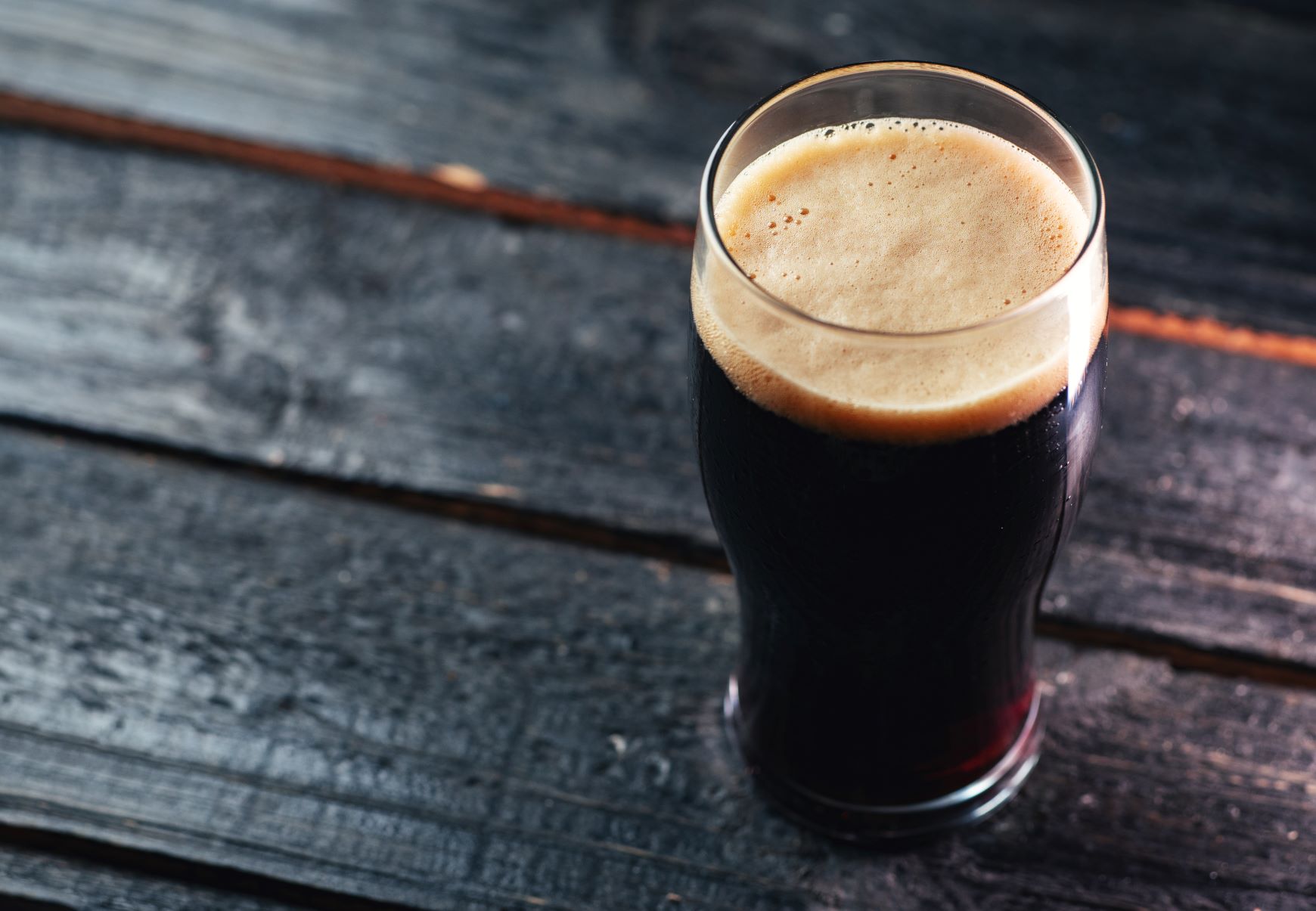 Stout is not just a drink for St. Patrick's Day, although many North Americans treat it that way. Indeed this bigger (stouter) version of Porter is a style that anyone can enjoy all year. The dry, Irish style that many are familiar with originated in Ireland by way of England, and is still very popular there, enjoyed on its own or with a variety of foods. It goes particularly well with smoked fish and lamb stews or pies and also with music and "the craic" – the conversation.
Although full in texture, stout is often low calorie because the alcohol tends to be under 5%, but also because there is a lot of dark roasted barley used which means less sugar. That's why Guinness is so dry and can remind folks of espresso. Of course, there are strong, sweet stouts sold around the world as well, including the Foreign Extra Guinness sold ice cold at tiny roadside bars in the Caribbean.
Many breweries in North America have made excellent interpretations of dry stout, but they tend to have a richness and slight sweetness that is different from the bone-dry Irish classics, perhaps due to the yeast choice or yeast choice and a recipe that uses less roasted barley. Either way, don't be afraid of the dark. 
Guinness Draught Stout – Ireland, 4.4%
This has a whitish-tan creamy head that lingers, due to the nitro can pour. The aroma is very quiet. On the palate, though, it's a classic, with that roasted barley bitterness and taste that is somewhere between heavy roasted coffee, dark chocolate and an ashtray (not in a bad way – maybe a firepit sounds nicer?). The body is medium, and the finish is long and bitter.
Murphy's Imported Stout – Ireland, 4.1%
Murphy's has a slightly browner head than Guinness, but still creamy, and it lingers beautifully. It has more of an aroma, nice and malty and chocolatey, like a mocha. Taste wise it is bolder and more flavourful than Guinness, and is perceived to be slightly sweeter, with richer, more intense chocolate and coffee flavours. It finishes long and bitter.
Pump House Muddy River Stout, New Brunwswick
This has won the Gold medal for Dry Stout at the Canadian Brewing Awards in the past, and I can taste why. It has an enticing chocolate and coffee nose, a very smooth, thick mouthfeel and delicious flavour that echoes the nose, with slight malt sweetness and a mostly dry finish. Does it taste like Guinness or Murphy's? No, but it's yummy in its own right, and quite typical of the better small brewery stouts across North America.